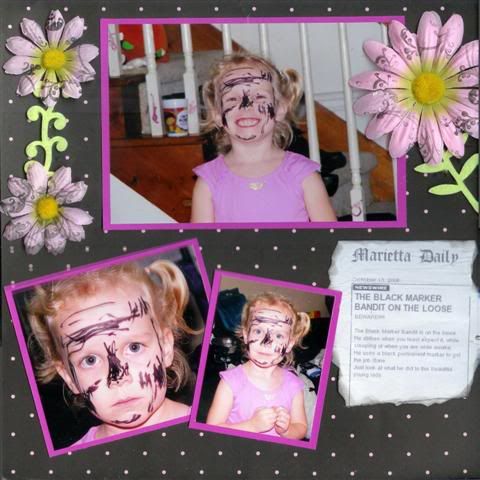 For Week 6-Task 2. We were to use a program to generate a news clipping. This one reads:
BEWARE!!!!!
The Black Marker Bandit is on the loose.
He strikes when you least expect it, while sleeping or when you are wide awake.
He uses a black permanent marker to get the job done.
Just look at what he did to this beautiful young lady.